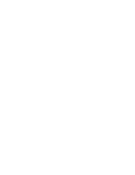 The
BACK ROOM
Are you committed to helping classical Christian education (CCE) grow for the sake of our culture and the church? Our goal here is to martial resources in support of the quality and availability of CCE, and to spur its growth into a widely known and appreciated category of Christian education.
Apply to Join the Back Room
The Back Room is a speakeasy of sorts, dedicated to the restoration of classical Christian education.
This is a working site for those who believe God is calling them to contribute their time, treasure, or talent to the classical Christian movement in specific ways that align with our vision and development goals.
Our main focus is to advance strategic initiatives involving growth, publicity, standards of excellence, diploma recognition, and other development areas.
As with any respectable speakeasy, the proprietor will let you in.
The Lord is near to all who call on Him, to all who call on Him in truth.
–Psalm 145:18